Orange County Plumbing Champions: Employing Rooter Service to Get Rid of Stubborn Clogs
Are you tired of continuous blockage of kitchen drains and sinks and toilet pipes because of grease, food and oil? Well you are not alone and every family has faced the problem sometime or the other. In such cases homeowners try to unclog it on their own which might or might not work at times. So it is better to leave the job to the professionals. Orange County Plumbing Champions can get the drains cleaned quickly and with perfection. To clean messy and stubborn clogs our plumbers make use of rooter machine. Our cutting-edge rooter machines can get cut through the blockages and ensure smooth flow of water in pipes
When to Use Rooter Service in Orange County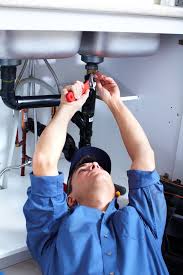 Your pipes may develop a clog because of a buildup of grease, oil, food remains, hair, soap and other debris. Even tree root infiltration can choke drains and prevent smooth flow of solid waste and waste water. Using store bought cleaners, air pumps or even the traditional method of snaking may not prove to be effective. In such a situation, our experts recommend the use of advanced rooter machines to remove clogs from your pipes and drains.
Before initiating use of rooter machines, our plumbers will do a plumbing video camera inspection to detect the source and location of the clog. Our state-of-the-art video cameras also helps to measure the distance between clean outs.
Thereafter, we will make use of high pressure hydro jetting method to flush out scale build up. When this does not work, we will make use of rooter machines to clean out the debris. Our rooter machines come with a very long flexible cable that can traverse through deep in the pipe and remove clogs blocking the flow of water. Once the clog is removed, pipes are again subjected to hydro jetting to ensure pipes are thoroughly cleaned and water flows smoothly.
Our rooter service is extremely beneficial for sewer pipes as these pipes are more prone to clogs than ordinary sinks. The grease and fat that clogs the main pipe travels to the sewer. The rooter machine will solve the problem quickly and efficiently. Orange County Plumbing Champions will give a permanent solution to the problem.
Why Choose Our Rooter Service
Orange County Plumbing Champions use rooter machines for any type of drain clog and blockage. If you are facing an emergency and you are looking for a professional plumber who can fix the job with accuracy then look no further.
Plumbing problems can arise anytime and anywhere. Friendly and trained staff of Orange County Plumbing Champions helps you to tackle these problems with ease. Our rooter machines offer unmatched service and all our plumbers are licensed and insured.
Customer Service Par Excellence
Orange County Plumbing Champions have dedicated and trained plumbers providing customers with the best possible service. They are available 24×7, 365 days a year.
With all the latest tools and technology always at hand, our experts at Orange County Plumbing Champions will advise the best solution for unclogging of your drain. So the next time your drains are clogged, don't forget to call the best in service.