Orange County Plumbing Champions: We Will Cater to Your Plumbing Needs at Any Time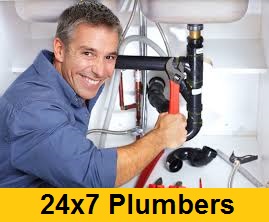 Somehow when you have a plumbing problem, you always happen to notice it at the oddest hour, when you are sure that you won't be able to find a plumber to come out to your place to fix it till the next day. At Orange County Plumbing Champions, we provide 24 hour emergency plumbing services to our customers so even if it is the middle of the night, you need not worry about handling it yourself; you can call us and we will be right over.
What Do We Provide?
We provide plumbing services whenever you need us. Doesn't matter if you happen to own a business establishment or you need us to work at your residence, we are skilled at handling any kind of plumbing quite effectively. Our 24 hour plumbing services are available on call throughout the day and night and can be availed of whenever you need us.
If your pipes get clogged or a pipe bursts and you need someone to take care of it on short notice then our emergency services are at your service. Our plumbing technicians handle everything from your clogged drains to a complex job involving replacements and reinstallations. Our plumbers are always on the go, ready and equipped to tackle anything plumbing related anytime we send them out on a call.
If you need your plumbing fixed, whether it is our commercial plumbing services or residential, you can give us a call, send us your location and we will be there to help you out.
Emergency Residential and Commercial Services
As soon as you notice a problem with your plumbing you need to give us a call. Our after-hours plumbing is the best that you can get in Orange County. The services we provide are repairs, installations and any other fixes you need with no after-hours charge, your home will also be restored back to its original clean state after the job is done. Our customer service is just as good as our plumbing services and we always leave our customers 100 percent satisfied.
We know that commercial plumbing is more urgent than residential plumbing and that is why we work to provide service 24 hours a day, 7 days a week, so we are available at any given time to come over and help you out.
So no matter the time of day, if you need us, give us a call. It is always very reassuring to know that in case of an emergency there is someone out there to help and this is exactly what we give our customers. We have been in business for decades and we know everything there is to know about plumbing by now.
In case of a plumbing emergency, you now know whom to call. Orange County Plumbing Champions are prepared for all circumstances and fully equipped to handle any situation efficiently and promptly.