Plumber Orange County: The Titans of the Plumbing Industry
Do you need a Plumber Orange County? Deciding upon a plumbing service has never been made this easy before. At Orange County Plumbing Champions, we offer you our excellent plumbing services, which cover anything and everything that involves plumbing. We have decades of experience pleasing our customers.  And, we have earned the right to boast of a service superior to other plumbers in the industry. Our services cover both residential as well as commercial establishments and our expertise is unparalleled in both sectors.
Orange County Plumbing Champions is the go-to plumbing service in Orange County and this is supported by the numerous testimonies of our endless satisfied customer list. We offer remarkable service that can take care of all plumbing problems. Whether you need to repair leaking bathroom faucets or you need to install pipes, we can do it for you. We operate locally right out of Orange County. And, we cater our services only to those in the area; this makes us more reliable as we are only a phone call away with an almost record breaking response time. We have built a dependable and successful company with the trust and support of our customers.  As well, we plan on keeping that trust and providing reliable service for many more decades to come.  Also, we are proud supporters of Orange County School of the Arts Go Orange County!
What Do We Offer?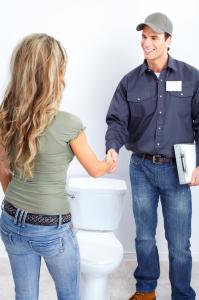 Our services include a wide range of plumbing related jobs which we handle with precision and expertise that supersede everyone in the business. We perform jobs related to repairs, installation and also replacement. Cleaning of drains and you can trust that we handle it with the importance it deserves. We set a high standard in the business and work to achieve it every day. Our workforce comprises of hardworking, talented individuals. Who take tremendous pride in their job and who are not afraid to handle the mess.
At Orange County Plumbing Champions, you are guaranteed excellent service at a reasonable rate. We know all the ins and outs of the plumbing business. And as a result are always prepared for any emergency; there is no job that we cannot handle with ease. Our services extend to not only residential but also to the commercial sector. For the commercial sector we offer full commercial plumbing services. Irrespective if it is a large or a small company; our job is plumbing and we do it well.
When is the Best time for Residential Plumbing Repairs?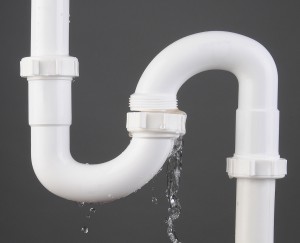 Most people like to tinker with their own plumbing and try their luck at fixing their own problems before calling in the experts. Most of the time it works but sometimes it may only aggravate the issue leading to full blown plumbing emergency. At such a time it is best you call us. We have a long list of residential plumbing services that we offer and would be glad to offer you our services.
Earthquake Valve Installation and Replacement – It is always good to try your hand at your own plumbing but you should also know your limit.  It is especially important to let professionals handle the job for you. With an earthquake valve, you cannot let it be installed in a haphazard manner. It is bound to not work at the most crucial time. An emergency valve is a safety valve and works with motion sensors, this instrument needs to be carefully installed with the expertise only a professional is likely to possess.
If you do not have an earthquake valve and need one to be installed or you need your old valve to be replaced, be sure to call us. Our technicians are gracious and will even help you choose a valve that will best suit your purpose and in turn protect your home from a disaster.
Where Do Most Plumbing Problems Come From?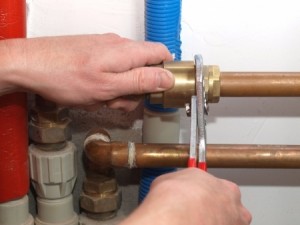 Gas Line Installation and Repairs – If you have put in a new outdoor fireplace, it goes without saying that you will need a new gas line running to it. We, at Orange County Plumbing Champions, install new gas lines wherever you need them. Our technicians are trained and experienced so there shouldn't be any problem with safety. In case of damages you can call us and we will repair your gas lines. We even provide maintenance services and inspections so as to keep a close watch on your pipes and ensure that there are no leaks or breaks that can cause a safety issue.
Toilet Installation and Repairs – Our years in the business have led us to deal with all kinds of toilet issues. No job is too big or too small. Right from an overflowing toilet flush tank to an overflowing commode that is clogged by the most curious objects, we have seen it all. You do not need to go to war with your toilet to make it work correctly.  We can help you out so don't hesitate to call us.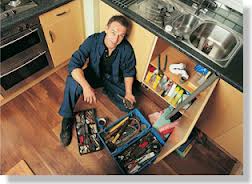 Bathroom and Kitchen Repairs – We repair anything that goes wrong in your bathroom and kitchen. Whether it is a leaky tap, broken pipe or even a clog. We understand how important it is to get your bathroom and kitchen functional again and we do our job quickly. At Orange County Plumbing Champions, we work efficiently and hand your kitchen back to you in record time. We also repair broken dishwashers and other plumbing related equipment.
Why You Should Choose Us for your Drain and Sewer Services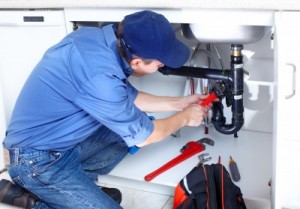 Drain and Sewer Cleaning – Clogging of a drain can be the most frustrating plumbing problem. It is always possible to anticipate a clog but the hope that a slowly receding water puddle gives you, leaves you with a false impression that there is a chance that there isn't going to be a clog and so you put off calling a plumber. But you should never put off a drain cleanup. As soon as you notice signs of an impending clog immediately call us. Our drain cleaning services are quick when there is no hassle of a complete clog. Irrespective of whether it is a shower, bathtub or kitchen drain.
We also deal with sewer pipes and their maintenance. A clogged sewer is very different from a clogged drain and more dangerous. It should never be allowed to get to a point of clogging because it can bring about health problems. We unclog sewer lines and also make sure you know how to prevent a clog from occurring on a regular basis.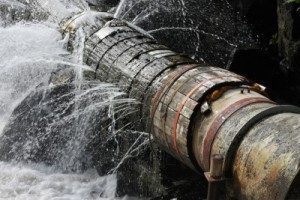 Sewer Repairs – Damaged sewer pipes are not only a very nasty situation to encounter but also quite a dangerous one. Sewage when not disposed off in the right manner can cause diseases and unnecessary hassles. To avoid these problems, you need to take care of your sewer pipes.
At Orange County Plumbing Champions. We can fix your sewer lines in case of an emergency. We also offer maintenance services which is a preventive measure from major pipe damages.
Re-Piping Water and Sewer Lines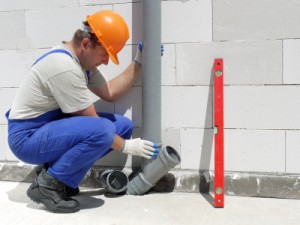 Re-piping Water and Sewer lines – We not only unclog and clean your sewer pipes, but we also repair and when necessary replace your pipes. Fixing a water line or a sewer and replacing it after it is completely damaged is more tiresome. With our extreme maintenance checks. we make sure that you know when it is time to change your pipes.
But if your lines are in good condition and just need patching up, we do that as well. We also line your pipes so that they last longer and serve you for as long as they can, without having to incur extra unnecessary costs.
Remodeling your Plumbing – Orange County Plumbing Champions also takes up remodeling jobs. Our technicians are very open to working with officials. The work of our technicians is professional with high precisions. We have some of the finest plumbers in our organization and can handle the intricacies of a remodeling job with ease. Remodeling can be tiresome if you try to tackle it yourself. Just call us in to do the job and you will get the best value for your money.
Water Heater Repairs and Replacement
A water heater is a necessity. It is impossible to expect a good day when you begin the day with a cold shower because your water heater broke down. At Orange County Plumbing Champions, we can be at your house within the hour to fix your broken water heater so that you do not have to go a day without a hot shower. Our technicians are always in the area because we work right out of Orange County.
Our technicians also let you know if your water heater is not fixable and help you pick out a new one if necessary and install it too. You do not have to worry about getting someone to install your new water heater. We are more than happy to oblige.
There are different types of water heaters in the market and we see to it that our customers are aware of their options before zeroing down on one option. Tankless water heaters use less energy and are becoming quite popular. We even install those water heaters as well as repair them when they need repairs. These water heaters can be a tricky but we can manage them just fine.
Commercial Plumbing Services
We offer special commercial plumbing services to our customers who have commercial establishments. We do everything from fixing leaky taps, to installations. Anything the customer needs in the plumbing department, we can provide. We understand the urgency of completing a plumbing job in a place of business. As well, we work as fast as we can to do it for you.
Orange County Plumbing Champions works 24 hours a day and on every weekend and holiday. We take plumbing jobs that are for large companies or small business establishments. We never turn a job down, no matter how big or small it is.
Our professionals even do installations of new sinks and toilets. We know that is not ideal to have service technicians trampling about during office hours so we work at our customer's convenience even if it means working after hours. We do not charge an extra fee for after hour work. Our Plumbers even offer commercial plumbing maintenance services to keep your plumbing always in good condition.
Emergency Plumbing Services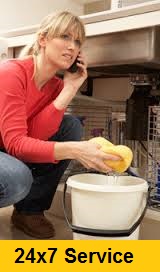 Orange County Plumbing Champions offer emergency services that are available at any time, night or day. Our 24-hour plumbing services include everything from replacing collapsed sewer pipes. To fixing a broken pipe valve to unclogging toilets and anything else that can pop up which needs emergency attention.
So if you are ever in need of emergency plumbing services. Call us and we will be there to take the problem off your hands. Our team usually comes prepared with tools so that they can handle the situation on the spot with efficiency.
We Can Reach Anywhere in Orange County within an Hour
Orange County Plumbing Champions is the most superior plumbing company in Orange County. We have the best plumbers and offer high quality services to all our customers. Since we work right out of Orange County and provide our services to only those in the area. We have excellent emergency services that can be on the job in an hour after your call. We also work 24 hour a day and 7 days in a week.  Providing great service at any given time, with no issues.
The Team of Orange County Plumbing Champions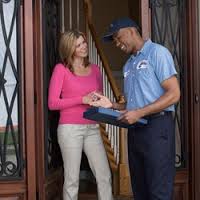 At Orange County Plumbing Champions, we are a large family. We work together closely as a team and our customers benefit from it. We are also extremely professional and always strive to deliver perfection. All our technicians have gone through a rigorous process of background checks and are reliable and safe. They are also qualified and certified plumbers who are licensed and insured.
Our plumbers always draw up an estimate of the job before every job and keep the customer involved by providing regular updates. The more complex the job the better. We love a good challenge. Our years in the business have taught us many valuable things and given us experience which has led to our success.
What Makes Us the Best?
Always striving for 100 percent customer satisfaction and always deliver.
We work relentlessly, round-the-clock with no extra charge for after hour services.
Our Company handles jobs that are commercial as well as residential in nature.
We charge by the job and not by the hour and our rates are comparatively low.

At Orange County Plumbing Champions. You are guaranteed an excellent plumbing service that is worth every dime. Courtesy and integrity come naturally and the finesse and skill come from years of experience. We are proud of our achievements and our success. If you are ever in need of a plumbing service. We would be glad to serve you, so don't hesitate to call us.