Orange County Plumbing Champions: Repiping Your Whole House with Experts
Repiping or replumbing as it is popularly called means replacing old pipes of the home with brand new ones. Replumbing is a complex and expensive chore and most home owners would avoid it for as long as possible. But when there is a need and you see some signs of pipe damage, you have to go for pipe replacement even when you don't wish to. Luckily for you, Orange County Plumbing Champions offers the most advanced techniques for repiping whole house that ensures minimum damage to your property and is also cost effective.
Being highly trained and experienced in their job, you can trust plumbers at Orange County Plumbing Champions to offer you the best guidance and use the latest technology to replace pipes. Once called, our plumbers will first analyze the extent of damage and the need to repair or replace pipes if required. In many instances only some pipes are required to be changed.

When Do You Need to Repipe Whole House?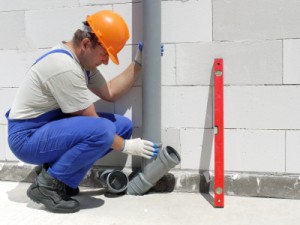 Repiping is nothing but installation of new incoming water lines by replacing the old ones. The main cause of replacing old pipes is repeated complaints of leaks from various pipes in the house. It could be leaks in the kitchen, bathroom or from copper pipes in the concrete floors. Water flow could also be reduced considerably because of rust.
When you see tell tale signs for replacing pipes, please do not keep the matter pending for long. Not replacing leaky pipes can worsen the situation and could result in flooding of your house. Though replacing pipes in whole house is not an easy job, we suggest you to contact Orange County Plumbing Champions at the earliest and rest easy.
Once we are done with the repiping job, you can expect better tasting water and an increase in the pressure of water. Replacing old pipes will help you enjoy smoother plumbing experience and will also increase the value of your house, if you want to resell it.

Copper or PEX
Which is better copper or PEX? The debate is a never ending one. Both eliminates metallic taste from water and are corrosion resistant. If you have to choose between the two you need to first know the difference.
Copper piping has been used since centuries and requires a special skill set for soldering and fitting together. Some of the natural attributes of copper like its biostatic atmosphere which makes bacteria difficult to grow, its high resistance to corrosion and ultraviolet rays are reasons why copper pipes are used especially when you think of repiping or replumbing the whole house.
PEX or crosslinked polyethylene is a much late entrant in this industry but it has surpassed the copper pipe in terms of its popularity. Some of the factors for PEX now being largely used in houses are its low cost, resistance to chlorine and scale and quick installation with fewer fittings. It is also resistant to extreme temperature as compared to a copper pipe.
Houses which are about 30 years old mostly use PEX while those which are older use cast iron or copper. Orange County Plumbing Champion takes up repiping for all areas of your home. Our plumbers are trained to install both copper and PEX pipe as desired.

Bathroom Repiping
This is the most crucial part of repiping as a large part of the pipe system of the entire house comprises bathroom pipes. Our experienced plumbers at Orange County Plumbing Champions will first assess your bathroom and offer you no obligation free cost estimate for the job. The time taken to do repiping depends upon the extent of damage of old pipes and type of pipe being used for remodeling. Depending upon the situation a complete or partial repipe job is done which can take two to three days.

Kitchen Repiping
After the bathroom, the kitchen is another area where repiping is commonly done. Plumbing system in kitchen also experiences a lot of wear and tear. But the tricky question is to know when it is the right time to change the old pipes and create way for new ones. If you receive rusty or brown water you will know that it is time to change the pipes. Kitchen pipes get rusted or corroded easily which results in discolored water from the kitchen faucets. If your home is more than 50 years old, it must have lead pipes. Lead pipes had a strong resistance to leakages but over the years have been found to be unhealthy and dangerous. Therefore lead pipes are no longer used in houses today. If you are getting colored water and you have lead pipes installed, it's time for repiping your home.

Why Choose Orange County Plumbing Champions
We provide customers with both of type of pipes – copper which is leak proof and durable but expensive and PEX which is does not break in extreme conditions. Once a call is registered with us, our experts reach your home within 60 minutes of your call. They will try to identify the issue and provide you with the best possible solution and a cost estimate for the same. Upon receiving your nod, our plumbers will immediately get down to work. Our plumbers are licensed and insured. They are experienced and trained to carry out repiping of whole house with efficiency and precision.
Repiping the whole house is an arduous task and messy too. But if you have experts from Orange County Plumbing Champions nothing can be a problem.