Get the Best Drain Repair Experts at Orange County Plumbing Champions
When you have a demanding job and no time to maintain your drains, they tend to slide into a state of neglect, and it is very difficult to get it back to its original excellent working condition. this is why you need to hire expert drain repair specialists with Orange County Plumbing Champions, they know exactly what they are doing when it comes to fixing drains and can sort out all your problems promptly.
Why Avail of our Drain Repair Service?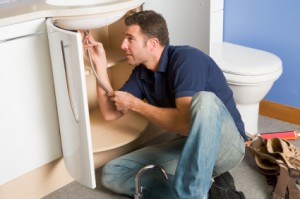 Orange County Plumbing Champions offers the best drain repair service in Orange County. When you do not have the time to take care of your own drains you can call us and we will make it our duty to see to it that your drains are always in good condition.
Neglect can cause many plumbing problems, and drains being ignored are quite a common thing to happen. But if a drain is clogged it can lead to a lot of other plumbing problems like a domino effect which will show in other part of your plumbing system. This is why as soon as you notice a problem with your drain you need to call us. If you delay for too long, it could lead to more problems which would then lead you to pay twice as much as well as incur some property damage.
At Orange County, we are your best option of a plumbing service. Our drain repair experts have been in the plumbing line for years and have acquired all the skills needed to do an excellent job. Orange County Plumbing Champions is the only plumbing company in Orange County that will offer you drain repair services at affordable rates.
We are known for our thorough job at repairing drains. Our work is unparalleled in the industry and our plumbers are the best. Our services include fixing damaged drains in the kitchen, bathroom or anywhere in the house. We also tackle clogs and blockages in toilets and drains. Sometimes it could just be a simple job that will be resolved in a couple of minutes and sometimes it could take longer. Before we start work we make sure that we give you a free estimate of the cost of the job. Only with your approval we will start our job.
Our methods of tackling drain repairs is very economical, we make sure to do our work in the most non evasive manner so that it will cost our customer the least amount of money. This in no way compromises our standard of work. We use lining methods to tackle drain repairs. Before we leave we also make sure to do a thorough check on your plumbing so that we did not miss anything. If any of your pipes need replacing, we also have replacement parts in store of very good quality which will guarantee you a long service.
What makes our Drain Repair Service better than the rest?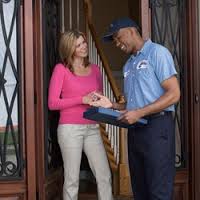 We work around the clock to ensure that we are available anytime our customers need us.
We work on all weekends and holidays too with no exceptions and provide a 24 hour emergency plumbing service.
So contact Orange County Plumbing Champions whenever you need a plumbing company you can trust to handle your drain repair and other plumbing jobs.