Orange County Plumbing Champions: Call Us for Most Efficient Pipe Repair and Replacement in Town
Clogged drain and leaking pipes are frequently reported problems in Orange County homes.
While clogged drain can be resolved at home, pipe repair and replacement require special skills. This is where professional plumbers from Orange County Plumbing Champions come into play.
Pipe repair, if neglected for long can worsen the problem and also cause damage to your property. So, whenever you face leaky pipes, call Orange County Plumbing Champions, the specialist pipe repair and replacement company in Orange County.

When Do You Need Pipe Repair and Replacement?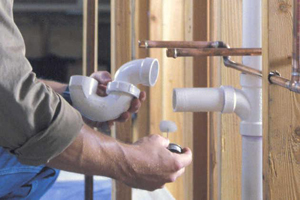 When you observe seepage in your bathroom but can't seem to detect the source, or if you find dark moisture marks on your sink you are probably facing burst pipe. However, the signs of pipe damage may not always be visible. Pipe damage is also suspected if you observe gurgling sound or experience reduced water pressure. So if you are facing such situations, you need to call experts at Orange County Plumbing Champions.
Causes of Pipe Damage
Normal wear and tear in plumbing pipes is a widely reported cause for pipe repair and replacement. Another factor that may cause damage to plumbing pipes is temperature fluctuations. The pipes contract and expand due to fluctuations in temperature. The problem can worsen if the pipes are not insulated well or if they have developed any defect. Hence in such a situation you need to opt for pipe repair and replacement.
Best Time to Replace your Pipe
If you are facing leaky of burst pipe, it is sincerely advised that you act fast before the problem exacerbate. Do not attempt to do pipe repair on your own, as you may end up worsening the situation and damaging your property. The task is complex and best left in the hands of professionals.
Another best time to repair and replace your plumbing pipes is when you are renovating your home. When you have decided to remodel your home, it is better to take up the plumbing job as well. If needed, repair and replace plumbing pipes that are exposed on the floors and walls. Regular maintenance can improve the life of pipes causing you least inconvenience and ensure better returns on your investment. By replacing worn-out pipes during remodeling you will not only save time but also money. Besides it will also help to increase the value of your property.
Why Choose Orange County Plumbing Champions for Pipe Repair
At Orange County Plumbing Champions our professionals excel in pipe repair and replacement work. They will first diagnose the problem using advance plumbing video cameras and put forth the best solution. They will also give you a no-obligation free cost estimate of the problem. On receiving your nod they will immediately get down to resolve the problem to your utmost satisfaction. No issue is too complex or too messy for our trained plumbers.
Our plumbing service is available 24/7, 365 days a week. So, give Orange County Plumbing Champion a call any time you need pipe repair or any other plumbing service.