Orange County Plumbing Champions: The Most Efficient Emergency Plumbing Service in Town
Plumbing emergencies like all emergencies happen when you least expect and the only way you can prepare for it is to keep the number of an emergency plumber at hand. Orange County Plumbing Champions provide the most reliable 24 hour emergency services in Orange County. From repairs to installations, if it is an emergency regarding your plumbing, we will fix it for you. We have been in business for decades and our experience has given us the opportunity to perfect our craft. We are fully equipped to handle any kind of plumbing emergency whether it is a commercial or residential plumbing emergency.
How Our Services Can Help You
In a world where you can get everything delivered with just a touch of a button, it can be quite frustrating and leave you helpless when you are made to wait for a plumber in an emergency. And almost all emergencies happen at the most inopportune moment, whether it is a clogged toilet or a leaky pipe. Some plumbing problems can be left for the next day if they are non emergent and can be put aside, but if a plumbing problem occurs at a commercial establishment, no matter what it may be, it is emergent.
At Orange County Plumbing Champions, our emergency plumbing services are available at all hours of the day and night. We understand the stress a plumbing problem can cause and we have made it possible to call us at any time because we work 24/7, on all weekends and even holidays. If you call us in an emergency, we will even offer you a few suggestions on how to handle the situation till we get there. Since we work directly out of Orange County, we can be at your location within the hour.
Our services are reliable, since our technicians do not provide quick fix solutions to any problems; instead they get to the root of the problem and fix it. This not only resolves the issue but is also a more long lasting solution. So if you need emergency assistance, our emergency plumbers are always at hand to lend you their expert services.
Some of the Services We Offer
Leaky Pipes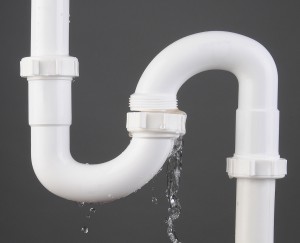 Leaky pipes can cause flooding if not taken care off on time. This usually occurs in the basement because it goes unnoticed for long periods of time. It is best to take care of such a situation immediately because it could result in a burst pipe. A leaky pipe is quite easy to detect; if there is a drop in the pressure, it means you have a leak.
Sewer pipes are a whole different ballgame. When it's a sewage pipe, the leak needs to be handled immediately not because it could burst but more urgently because sewage gives out poisonous gases which can cause health problems. So if you locate a leak in your pipes, call Orange County Plumbing Champions and we will plug all the leaks. We also repair the sump pump if it exhibits a problem so that it can prevent water from collecting anywhere else.
Basement Flooding
Clogged drains or a bad sump pump are usually what leads to a flooded basement. However, there are also other plumbing problems that can cause a basement to flood like a leaky pipe or a burst pipe.
Whatever the problem, a flooded basement should be cleaned out immediately because if the situation persists for too long it can lead to problems with the structure of your house. So call our emergency plumbing service as soon as you discover the flood and we will get right to fixing it.
Toilet Clogging
Toilets don't clog that easily unless you flush something that cannot be flushed down it. Usually a clogged toilet can be taken care off with a plunger, but if that doesn't work, you can always just call our emergency plumbers and they will get right to it. Our plumbers are always well equipped and come prepared to handle any emergency.
Water Heaters
There are a number of things that can be wrong with your water heater if it suddenly stops working. Since you require your water heater to be functional everyday you cannot put the repairs off for the next day. It doesn't matter if it is an electrical problem, an issue with a part that needs replacement or if your water heater just needs to be cleaned; our plumbers can do it all.
Our emergency plumbers are excellent at their work and their expertise covers every aspect of plumbing. Even if your water heater cannot be fixed and needs to be replaced, our plumbers help with picking a new one that will suit your requirement and even installing it for you. You can literally leave the whole job up to us.
Kitchen and Bath Repairs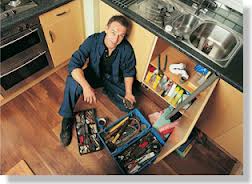 Whether it is a clog or something more destructive like a burst pipe, our plumbers can handle it all. In a kitchen the usual problem is the sink drain clogging and making it impossible to use the sink. Sometimes the dishwasher stops functioning like it's supposed to, our emergency services also cover repairs. Clogging also occurs in shower drains and bathtub drains and if you call us, we will unclog them in a matter of minutes.
When you give us a call, we set out immediately to your location and guarantee that we will be there no later than an hour. Our plumbers also provide a free estimate of the job before starting any work. If it is a part that needs replacement, we use top quality replacement parts that we keep in store.
Why Choose Orange County Plumbing Champions?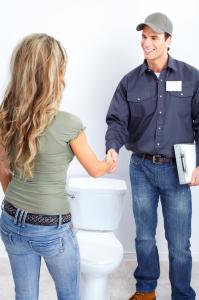 We deal with all plumbing emergencies; a faucet malfunction, a pipe leak a clogged toilet and any plumbing issue that comes our way while we are on the job.
Our plumbers provide excellent services. They are long lasting and help to solve issues from the root so that they are prevented from happening anytime soon.
We work around the clock, 24/7 and do not take weekends or holidays off. If you call us, we will be there to serve you.
Our services are prompt and since we charge by the job and not the hour, we guarantee that we will provide you with the best services.
So if you are ever in need of a plumber for an emergency, do not forget to call us. At Orange County Plumbing Champions, we guarantee a service that always results in 100 percent customer satisfaction. No home plumbing crisis is too small for us to respond to and since every customers needs are different we put in our best at every job.