Orange County Plumbing Champions: Mainline Sewer Cleaning Just a Call Away
The crucial part of the home's plumbing system is the main sewer line as it transports waste water from home to the main sewers. Since the line is not visible most people simply forget about it till they face a sewer drain clog. A clogged main sewer is a serious and most commonly reported issue as it may lead to raw sewage backup that can contaminate your home and make your place stink. Hence, mainline sewer damage warrants urgent intervention so as to avoid worsening the situation. Luckily for you, we at Orange County Plumbing Champions offer emergency mainline sewer cleaning services in an around Orange County. Our well-equipped experts will be at your doorstep within minutes of your call and handle the situation with efficiency.
When Do You Need Mainline Sewer Cleaning in Orange County?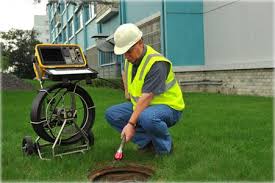 Well, main line sewer should be cleaned on a periodic basis as they carry waste from your house to your building's treatment plant or main sewer drains. A clog in even a single line can have a major impact on other sewer lines and impact your plumbing system adversely. Cleaning sewer lines on a regular basis helps to maintain a healthy and efficient plumbing system in your home. However, as the sewer lines remain concealed most people forget about it until the problem arises. You can know that your home requires mainline sewer cleaning when you experience backing up of toilet plumbing, or have more than one toilet or sink getting blocked. And, in case you observe slow water clearance, gurgling sound or water percolating from your basement's floor drain, a sewer main line cleaning is necessary.
When you call in professionals at Orange County Plumbing Champions, they will analyze the situation using advanced tools such as plumbing video camera inspection to identify the cause, location and the extent of the problem. Our experts are highly experienced and they will let you know best if the clog is within the home plumbing system or in the main sewer.
Cleaning Your Main Sewer Line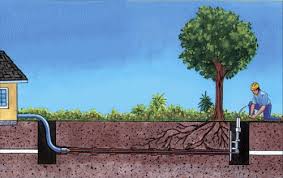 It is important to remember that while you may handle other clog problems like a shower or sink clog using air pumps or store bought cleaners but when it comes to the main sewer line cleaning it is better to leave the job in the care of professionals. Never attempt to do it yourself as it could be dangerous. To carry out the mainline sewer cleaning job you require help of specialists who have the skill, knowledge, experience, and the right tools and safety gear. Thankfully, professionals at Orange County Plumbing Champions are highly trained in this task and can carry out sewer cleaning with utmost efficiency.
At first, our experts will try to remove the blockage using a drain snake or auger. We have a full range of augers with different lengths so we can reach the blockage anywhere in the pipe.
In case this proves ineffective or if the clog is caused to due to tree roots or if a high amount of grease is clogging your pipe line we will use or state-of-the-art rooter machines to clean up the drain. Our rooter machines have fast moving blades that can cut through tree roots, clean effectively and restore waste flow.
If needed, our plumbers also make use of advanced hydro jetting machines to clear the clog. A high pressure is employed to flush out stubborn clogs within no time.
Why Choose Orange County Plumbing Champions for Main Sewer Cleaning
When it comes to cleaning of main sewer, Orange County Plumbing Champions are experts and ahead of their competitors.
We have more than three decades of experience that has helped us develop a strong hold in this tough domain.
We keep updated on the latest techniques and we ensure our staff is equipped with necessary training and tools
Our response time is very quick and we arrive within in at your location anywhere in Orange County
All our plumbers are licensed to take care of your plumbing needs
We are committed to offer you best customer service possible
Our staff is courteous and polite
We clean up after ourselves so there is no mess left behind
So, when in trouble with main sewer cleaning always contact Orange County Plumbing Champions. We offer no-obligation free cost estimate for the job so call us without any hesitation for an appointment or to know more about our extensive range of plumbing services.