Orange County Plumbing Champions: For the Most Sought After Commercial Plumbing Service in Town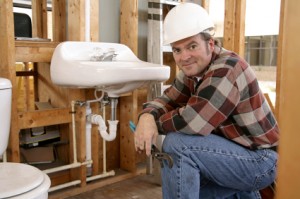 Commercial plumbing is urgent and needs to be done discreetly and handled promptly. Orange County Plumbing Champions understand the urgency with commercial plumbing problems needs to be sorted out and our plumbers are excellent at what they do. It can get especially embarrassing if you have to entertain an important client and your office starts to leak or if your toilet is clogged and your client needs to use it. Bad impressions loose business and we won't let that happen if we are on the job.
So call us and let us know your location; we will be on the job in minutes and will get started as soon as we can. Our commercial plumbers are trained and efficient and do the work with sincerity.
What Do Our Commercial Services Cover?
We make it a point to deliver on all the promises we make. We have stressed on our efficiency because we know we can deliver and we guarantee it. So call us if you ever encounter any commercial plumbing problems.
Thorough Checkup – Even when you do not have a problem, it is always good to have a thorough check up done so that you can be sure that there will not be anything that could happen to your plumbing at any inopportune moment. And, if there is a problem, it can be caught early and fixed instead of having to call up our 24 hour emergency plumbing services to take care of a major crisis. These checkups also help to find and fix problems within pipes that would otherwise go unnoticed till something major happened.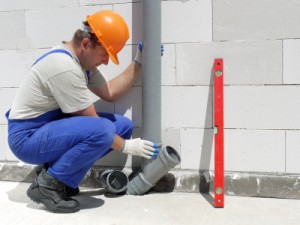 Repairs, Installations and Upgrades – Emergency repair services are a necessity when it comes to plumbing problems. They cannot be ignored or even push to the next day in a commercial establishment. Plumbing problems can cause a chaos if not handled correctly this is where Orange County Plumbing Champions comes into the picture. We do everything from repairs to installations and even replacements. Our plumbers' exhibit excellent workmanship and parts you need replaced are also with us.
If your plumbing is somehow damaged beyond repair, we will let you know before we start work. We begin every job with a quick assessment and then draw up a free estimate of the cost of the job. Our services are very affordable and cost effective. We also make sure to leave your house looking just at it did before we started any work.
Regular Maintenance – Instead of shelling out cash in large quantities when you want to get repair work done, you could instead opt for a maintenance service which will make the best use of your existing plumbing system so that you need not have to go to all the trouble and stress of waiting till something major breaks. It will make your plumbing last longer and give you better service.
So whether you own a restaurant, a hotel, a hospital or a store, they all need a good plumber and that is what we offer. Orange County Plumbing Champions offer fast commercial plumbing services to any and all that require a plumbing issue fixed.