Orange County Plumbing Champions: Choose the Experts for Pipe Repair
If you are a homeowner, a leaking pipe can be the last thing that you would wish for. But much as you may dislike such issues are unavoidable. However, never attempt to do pipe repair on your own. It is a specialized job which if mishandled can worsen the situation and also cause damage to your property. Luckily for you, Orange County Plumbing Champions offer round the clock services to deal with any type of emergency pipe repair job.
Our plumbers at Orange County Plumbing Champions carry years of experience under their belt and can efficiently carry out pipe repair job at your home or office. Our services are available 365 days a year. So even on a holiday or weekend, our plumbers will be at your service within 60 minutes of your call.
Signs you May be Facing Pipe Damage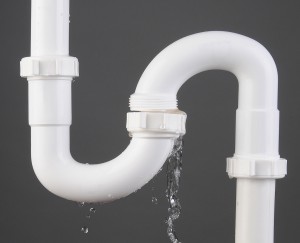 Low-flow of water in faucets, shower and drains
Foul odor coming from water outlets
Gurgling sound from your faucet
Flooding the basement or lawns

Reasons for Burst/ Crack Pipes
Tree or shrub root intrusion in the pipe blocking the flow of water
Buildup of grease, fat, oil, food, hair and other debris
Rusting of iron pipe as zinc layer corrodes due to wear and tear
Soil shifting due to earthquake or construction activity in adjacent buildings
Poor foundation or shoddy layout of the home plumbing system
Lack of maintenance of plumbing system
A pipe leakage may have been caused for any of the reasons, what is crucial is that you should not ignore it. So, the moment you notice any signs of pipe damage contact Orange County Plumbing Champions for pipe repair.
Our highly skilled and experienced plumbers will first diagnose the problem using advanced tools such as plumbing video camera and hydro jetting facility to identify the cause and location of the problem. If the problem is not big we will suggest pipe repair but in case the pipe is damaged beyond repair, pipe replacement is the most advisable solution. We use the best quality material and quote most reasonable price for our services. So, once we are done with the work you can be sure of the quality and service delivered.
Maintenance and Services – At Orange County Plumbing Champions, we suggest and offer periodic maintenance of your home plumbing system to detect and resolve faulty and leaky pipes before they cause major problem. Our regular maintenance service ensures that the plumbing network remains functional and in order.
Why Choose Orange County Plumbing Champions?
At Orange County Plumbing Champions we have more than three decades of experience in plumbing services. Our technicians are highly skilled, experienced and motivated to perform their duty with sincerity and dedication. They will never perform quick fixes and resolve the problem from its root. Our plumbers ensure you are fully-satisfied with the job.
So, if you are facing any plumbing problem at your home or office, call Orange County Plumbing Champions. Our polite and well-mannered technicians will help resolve the issue in no time.