Orange County Plumbing Champions: The Home Plumbers you can Trust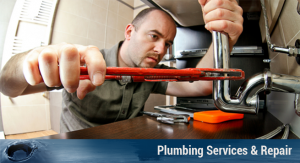 There is nothing pleasant about a plumbing problem. It affects everything in a home, even things not related to plumbing. The environment in a home is supposed to be relaxing and calm but if there is a plumbing problem, all of that just goes right out the door. For a stress-free lifestyle with respect to your plumbing, you need a plumber on speed dial so that if anything ever goes wrong, you know you can trust your plumber to fix it at any time without any stress involved.
Orange County Plumbing Champions offers just that; reliable plumbers in whom you can put your trust in and who will do everything they can at any time of the day and night to return your home to its comfortable environment. We know how to deal with anything there is to deal with in plumbing whether it is leaky pipes or clogged drains, the exact problem doesn't matter, we will fix any kind of plumbing issue quickly and without a problem.
What does our Plumbing Service have to Offer?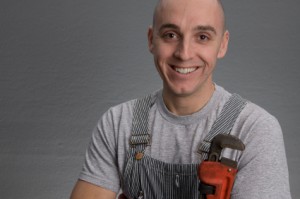 We offer you premium services at affordable rates like none other in the business. We also take over any job that you cannot manage to handle if you try to fix something by yourself. We commend your adventurous spirit and your willingness to try new things and also swoop in and save you from a catastrophe if it doesn't work out. Sometimes you may not realize that the job you did caused a leakage, this could result in water damage or even a burst pipe. That can cause a flood.
So if you call our home plumber as soon as you realize you have a plumbing problem, it could save you a lot of time and unnecessary expense. Our highly skilled plumbers can repair anything that needs repairing in a very short time. Whether it is a problem with the sump pump or you need something elaborate taken care of like a pool installation, we do it all. We even do kitchen remodeling and other plumbing related jobs. All you need to do is call us and tell us what you need to be handled and we will do the rest.
Why Choose Orange County Plumbing Champions to be your Home Plumbers?
Our professionals have each gone through thorough background checks before we employ them. They are also insured and bonded.
Our professionals also offer a free in-home estimate of the whole job before stating work on any project.
Our professionals provide excellent customer service as well as excellent plumbing related services. They answer every question posed to them and keep you in the loop at all times.
Our services also extend to checking out gas lines and fixing them as well as all maintenance checks and repair work involved.
Our charges are based on the job, not the hour. So no matter how long the job takes we won't be charging you extra. We don't even charge for after hour services.
Our services include mobile plumbing services to all of Orange County and the area. So if you give us a call we will be right over in minutes.
If you are looking for the best home plumbing service in Orange County, you don't have to look very far. We work around the clock and deliver work that is above the standard of the industry.